About Our Team:
Andrew Schembri (CEO & CO-Founder)
"My main passions in life are having fun, seeing people have fun and leaving the world, better than how we found it.
Event organizing has been a passion of mine for almost 2 decades. It's always fun, bringing people together and doing amazing things. I also love organising and planning stuff, so having an outlet like Why Not? gives me the space i need to do just that.
Sailing, nature and now trees seem to excite me most. Keeping it simple, yet focused and fun seem to be my main mottos now."
Alexandra Cachia (Healing Area's & Permaculture)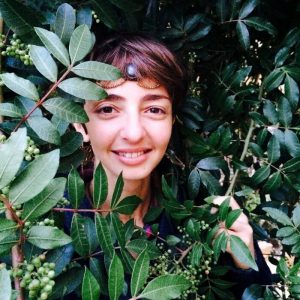 "I worked in Permaculture for the last 4 years, obtained my PDC (Permaculture Design Certificate) at Terra Alta Portugal, and worked on the Permaculture Educational Centre of the "WhyNot? Creativity Vortex" for 3 years.
At the Vortex, I coordinated wwoofing and permaculture projects ranging from restorative agriculture to a compost awareness-raising campaign. I hosted educational workshops for local schools, taught children about topics as tree-planting, composting, vegetable-growing and juicing. For the past 2 years I have also been running and hosting numerous 'Workshop and Healing' areas at major festivals in Malta and Gozo, such as Earth Garden, Sunscape and The Bubble.
In August 2015 I obtained my permaculture teacher training course, under Robina Mcurdy at Terra Alta, Portugal. I'm currently writing my Masters degree dissertation in Renewable Energy Development on the 'Application of Earthship Structures in the Maltese Islands'. In April 2016, I completed the Earthship Academy tuition at Earthship Biotecture in Toas, New Mexico. I'm also doing my Permaculture Diploma under the British Association of Permaculture, working on my first social permaculture project called 'Adhika'."
Michael Formosa (Co-Founder & President)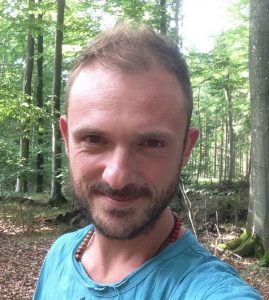 "It is not uncommon for people to feel suppressed or just not properly supported in today's workplace. My passion lies in creating both private and non-private organizations that hold Co-operative attitudes, conscious connections and holistic practices as their core value. Thus, promoting unity, self-empowerment and personal growth within the workplace.
In my spare time, I enjoy a number of daily practices for my own self-care. Qi-Chong, yoga, repetition of positive affirmations and meditation being my breath, walks in nature, swimming, mountain biking and more recently, motorcycling as a way of grounding."
Karl Pace (Board Member)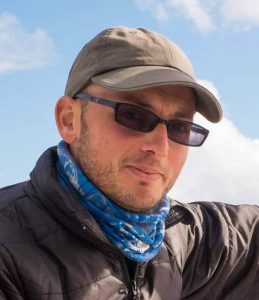 "I joined Why Not? because I resonated with the idea of being a base for anything that helps raise the consciousness of this planet.
As a human being, I am dedicated to living a peaceful and happy life, and taking on anything that allows me to do that. I believe that by cultivating my happiness I can then be of service to others around me from a happy and loving place.
I also value community a lot, so I surround myself with people who are on the same path of growth.
Through experience I've become great at changing destructive behavioural patterns into patterns that create a happy life, so I also mentor others into finding ways to do that for themselves using holistic approaches that look at mind, body and spirit.
I believe that we're all unique, and there are many ways to live life, and many different practices to help us realize our inner peace."
Carmen Houlten (Board Member)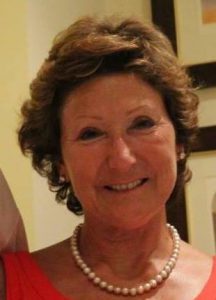 "After graduating from University, I taught literature, history and languages in Church schools. This instilled in me a love and connection with my Island home which was further strengthened when I proof read Francis Aloisio's first publications and novels on Malta's ancient legend of Atlantis.
Side by side with my professional and family life, I pursued my passion for knowledge and self development, in theory through reading about comparative religions, psychology and philosophy and practice through courses and workshops which in turn have enriched my ongoing spiritual journey. Over the years I have organized cultural outings for students and colleagues, have written scripts for school productions, organized outings for the elderly and annual spiritual retreats for my colleagues and friends.
My concern for the environment made me an active member of FAA for a number of years. Together with Andrew, Michael and the Team, I share a Vision for a better future for us and for generations to come and stand for sustainable living in harmony with our Natural Environment. As an Elder in the WhyNot? team, I am proud to hold the Vision which WhyNot? stands for."